Did you know that there's ebook piracy targeting sapphic fiction authors specifically?
Last year (September 2022), someone started stealing English-language sapphic books, and they haven't stopped yet.
They always follow the same modus operandi: They toss the books into Google Translate or some other AI to create low-quality translations, slap a cheap cover on them, and publish them on Amazon under different pseudonyms in a variety of languages (usually French, Portuguese, Dutch, Spanish, German, and Italian).
I'm keeping an eye out for stolen translations, checking Amazon several times a week, and I'm alerting all authors whose books I identify.
The thief doesn't seem inclined to stop, and even though the Alliance of Independent Authors reached out to Amazon, they haven't managed to stop the ebook piracy of sapphic books yet. Amazon will take down pirated translations if the copyright holder contacts them, but so far, they haven't blocked the thief from publishing under constantly changing pen names.
As of today, they have pirated 106 sapphic books from 37 different authors!
Check Amazon for pirated translations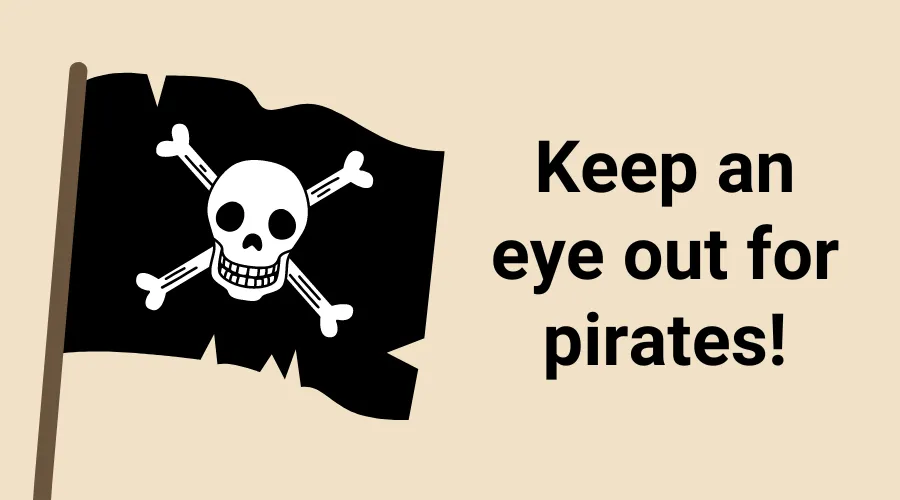 If you want to make sure none of your books were stolen by the translations pirate, you could check Amazon regularly the way I do. I wrote a guest post on how to do that on the I Heart SapphFic website.
The most obvious clue, aside from the awfully translated blurb, is the amateurish cover. That's one more reason to invest in a professional-looking cover–it sets you apart from pirates and low-quality content producers who are just out to make a quick buck.
Check your contact data
More importantly, though, please make sure you are easy to contact. Any time I find a pirated translation, I try to contact the author of the original, but some authors make that nearly impossible.
They have either no website or their website doesn't have a contact form or email address; nothing helpful comes up when you Google them; and they have deactivated DMs on social media.
If you make it hard to contact you, I won't be able to contact you to tell you your book has been stolen. I also won't be able to invite you to participate in cross-promotions.
So do yourself a favor and check how easy it is to contact you:
What comes up when you Google your author name? Hopefully, it's your website or at least a social media profile that includes your email or another way to contact you.
Is your email address or contact form easy to find on your website?
Is the email address on your website still up-to-date?
If you use a contact form, does it still work? Do a trial run.
What to do when your book is stolen by the translations pirate
Fighting ebook piracy can be like fighting windmills. Often, the amount of time it takes to get your ebook removed from piracy sites is just not worth it, because as soon as you get one copy taken down, another one is uploaded. Plus visiting pirate sites to check for your books is not a good idea since those sites are usually full of malware and viruses.
However, the translations pirate sells the stolen translations on Amazon instead of uploading them to pirate sites, which makes the situation a bit different. It could cause problems for you down the road if you ever decide to publish translations of your book.
My advice is to contact Amazon via your KDP account or–if you are traditionally published–via your Amazon Author Central account. Send them the ASIN of the original and the ASIN and link to the pirated translation and ask them to remove the latter.
Then check a couple of days later to make sure the pirated translation has actually been taken down.
If you are one of the targeted authors, I hope you are successful in getting the illegal translations removed.